Smokers know their habit impacts their oral health. Dentists often remind them of this during semi-annual checkups. However, men and women now find that vaping can also cause irreversible damage. Over time, a person who vapes learns their gum tissue has died, they suffer from gum disease, and their teeth are at risk of falling out. Why is this the case? Why isn't vaping safer for humans than conventional tobacco products?
The Effects of Nicotine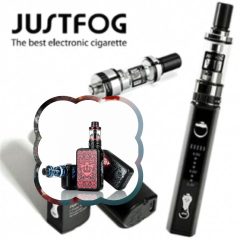 E-cigarettes and other vape products frequently contain nicotine, and research shows this substance poses many risks. When nicotine enters the bloodstream, it restricts blood flow. As a result, gum tissues receive less blood and may die. Most times, the gums recede and put the teeth at more risk. Additionally, nicotine brings about swelling and inflammation of the gums along with tooth sensitivity. Some patients find they develop more cavities after picking up this habit and are looking for information about why they suffer from this condition.
Gum disease thrives in a dry mouth. Sadly, nicotine increases the risk of a person developing dry mouth, and this provides an environment ideal for bacteria to grow. Over time, the bacteria bring about tooth decay and possibly the loss of teeth. What does this mean for an individual?
Oral Health
When a person has one or more failing or missing teeth, the structural integrity of the mouth is compromised. A person cannot eat many foods due to missing or failing teeth, and speech may be impeded in certain cases. Dentures have long been an option for men and women dealing with this issue, but numerous problems are seen with denture use. For instance, a person wearing dentures often deals with bone loss in the jaw and an accompanying loss of facial volume. Dentures that don't fit properly can interfere with a person's ability to eat or speak properly as well. With the introduction of dental implants, many of these issues were resolved.
However, not all individuals are suitable candidates for a dental implants. For an implant to be successful, it must fuse with the natural jawbone. Nicotine has been shown to interfere with this process, due to the restricted blood flow. The mouth may not heal properly, and the implant process cannot move forward. This is only one of many hazards seen with dental implants in individuals who use e-cigarettes or other vape products.
Orthodontics
In addition, individuals who vape may find orthodontic treatment is not appropriate for them. Men and women must undergo a periodontal checkup prior to beginning orthodontic treatment, and this exam might find the treatment plan should not go forward.
Vaping leads to gum damage that inhibits the ability of the teeth and gums to react favorably to orthodontic treatment. Repositioning the teeth takes more time in a person who vapes, and the teeth are more likely to revert to their former position upon completion of the treatment plan. This is due to the enhanced risk of periodontal disease.
Stop vaping if you engage in this activity. If you don't, now is not the time to start. Doing so negatively impacts oral health in a variety of ways, and every person wants a beautiful smile. By avoiding this activity, you increase the odds of successful dental or orthodontic treatment so you can always share your gorgeous smile with others.