You might have noticed some gym rats creating a home workout space or going to the park for runs to stay fit during the pandemic. There's no shame in admitting if you did the exact opposite. The COVID-19 pandemic was and continues to be a stressful event for many lives. Staying at home can make people feel lazy or finally have time to brush up on their cooking skills, resulting in more food consumption.
If you gained weight during the pandemic, you're not alone. According to American Psychological Association, 61% of adults reported undesired weight changes since the pandemic started. The changes were more significant for people who gained weight. If you're ready to accept that the "quarantine 15" is not just water weight, here are some ways to lose weight without overexerting yourself.
Get a Colon Cleanse
If you're feeling lazy but still eager to shed a few pounds, a colon cleanse might do the trick. One of the colon cleanse benefits is that the treatment detoxes the body and eliminates toxins. A lot of the waste and toxins in your body could add unnecessary weight and eliminate them to induce weight loss.
When the harmful substances leave your body, you will also find more energy to exercise. Colon hydrotherapy will also improve colon functionality by opening all of the body's channels of elimination. When the colon works more efficiently, your overall health will be better, motivating you to improve it further.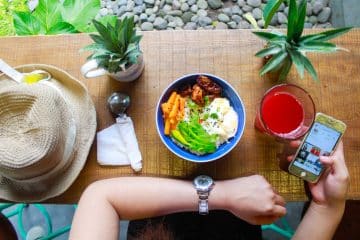 Track Your Food Intake
The pandemic negatively impacted eating behaviours. From change in income to ease of access, various factors contributed to unhealthy eating habits. Similarly, you might have felt more drawn towards unhealthy foods or snacking on junk could have been a coping mechanism. Whatever the reason is, it is essential to switch up your food habits if you want to lose extra weight.
Instead of going into a strict diet and forcing yourself to starve or maintain something you cannot follow, focusing on replacing items. For example, you don't have to cut off sugar from your diet if it seems challenging. Replace the sugar with healthier alternatives. Counting your calories or tracking what you eat on an app might help you stay focused as well.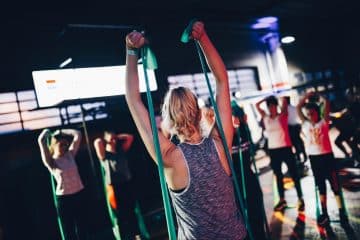 Sign up For Fitness Classes
You might find it challenging to go on a run or drag yourself to the gym after a long break. However, signing up for fun fitness activities, such as kickboxing or dancing, could help you ease your way into physical activity. The benefit of attending group workouts is that there will be an instructor and more participants around you to help you stay focused. Comparing your progress with others might enable you to push yourself harder.
If you want to stay away from a gym, you can look for outdoor fitness classes or participate in sports groups. Anything you can do to keep your body moving will be beneficial in this process.
Losing weight is a different process for every person. But, if you focus on changing your lifestyle habits instead of rushing to reach a specific goal weight, the journey will be more straightforward. The pandemic took a toll on many lives, but consistent efforts can help you bounce right back up.