If you are reading this, it means that you are seriously considering becoming a chiropractor, or you are researching on behalf of someone interested in being one. Well, whichever the case, you've come to the right place.
First off, you need to be determined to become a chiropractor. Also, just like in any other career, being accepted to a chiropractic school requires hard work and effort. So, what are the main requirements you must have to join such a school?
Undergraduate Degree
Before you can even start anything else, an undergraduate degree is a must-have if you wish to become a chiropractor. You'll only need just a little over three years to be a one.
Several undergraduate degree programs offer a concrete foundation for the chiropractic degree. But even if your undergraduate degree doesn't seem perfectly related to becoming a chiropractor, that shouldn't alarm you as much. Planning it well will help you in your journey of becoming a chiropractor.
In some states, however, an undergraduate degree is not a requirement. This means that some of these requirements will vary based on where you are. Some chiropractic colleges also allow you to take your chiropractic degree, together with your undergrad degree. So, make sure that you explore all your options.
Early Application
You can quickly formulate a plan that will academically prepare you and start your journey in your chosen career. This way, you can prepare yourself on the right path towards becoming a chiropractor.
Joining a chiropractic school is never easy. If you want to become a chiropractor, early application is a crucial step. A year in advance is a perfect time to apply, although some students tend to apply much earlier during their undergraduate studies.
This extra time offers a cushion that allows you to reorganize in case of any academic setbacks or unforeseen circumstances along the way. This will enable you to decide whether this course is what you really want and if you want to continue with your application as well.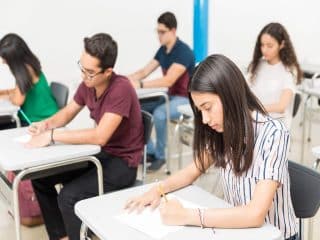 Excellent Academic Grades
An early application alone is not enough. You must have excellent grades during your undergraduate study to help get through your application. This means that your undergraduate transcript records must show your ability to not only gain admission but also your ability to complete the chiropractic degree program.
Some of the leading chiropractic college academic admission requirements include:
A cumulative GPA of 3.00
Over 90 credit hours of undergraduate studies from a recognized institution(s)
Your coursework must consist of 24 hours of physical and life sciences and at least half of these courses must have laboratory work.
A well rounded undergraduate coursework that includes the social sciences, humanities, and other relevant subjects to a chiropractic degree.
If your academic records coincide with the requirements above, or you have completed your four-year degree, click here to start the application process. You're not only applying for a chiropractic degree, but you can also learn more about what the degree entails, including how long it will take to complete.
An Advisor is Key
Not all those who wish to be chiropractors will meet the requirements just like in any other field. But, there are still some options to explore, an admission advisor will help you keep your dream alive.
The admissions advisor helps you to determine what you academically lack and they come up with an alternative action plan. Most colleges typically offer students who didn't meet the initial coursework requisites another chance to meet them.
But for instance, you still didn't make the cut, you can explore other programs offered by the other chiropractic colleges with an admission advisor. With the help of an admission advisor, you can enrol for the undergraduate degree program with the college and they will help you fulfil any requirements you might have previously missed.
Your admission advisor will make the application process easier even while you're still taking up your undergraduate degree. They know exactly what you need to have to be accepted to your chosen chiropractic college. So, if you haven't looked for one, make sure that you do. They can help you a big deal.
Conclusion
If you wish to become a chiropractor, planning early is an essential part of the process. You must know the requirements so that you may start working towards attaining it, knowing the prerequisites of this program will help you determine the things which you need to improve. Use this guide to help you fulfil your dream of being a chiropractor.