People go to the dentist in Swords, Dublin, to improve their smiles and oral health. However, some may be confused about whether they should book a consultation with a general dentist or an orthodontist. Most of the services offered by the two are similar, but how are they different?
If you are one of the people who wanted to get the right treatment, learning the roles of the two can help you save time and money. Some will go to a Swords orthodontist to get a complete treatment. But some may go to their local clinic and have their oral health examined. Before deciding which path to choose, you may want to know more about an orthodontist's role.
What is an Orthodontist?
Orthodontists specialized in taking care of the alignment of the jaws and teeth. They provide treatment to correct bites or occlusions, misalignments, and overcrowding. Most orthodontists in Swords can help you have a better smile by prescribing braces that can last for up to two years. This may be enough time to fix many patients' issues with their tooth alignment and their smile's overall appearance.
Many people have found that going to the ortho is beneficial. When they are prescribed with braces, they are subjected to go on monthly treatments. The ortho will do monthly cleanings, extractions, fillings, and even root canal when it's needed. Furthermore, these professionals are trained to extract wisdom teeth, and they take care of your overall bone health. Read more about the differences when you click here.
Orthodontist's Main Responsibilities
These dental care providers perform a lot of tasks, and they can vary. Some of the typical responsibilities attributed to an ortho are the following:
A Thorough examination of the issues of the teeth and jaw
Utilizing x-rays and getting molds for alignment
Prescribing braces and other corrective procedures
Diagnosing and treating problems occurring from accidents on the jaw and mouth
Assessing patient's oral communication that can be linked to alignment and occlusion
What is a Dentist?
The dentists are general oral healthcare providers that help patients meet their goal of having a healthier mouth. The typical services of a dentist include regular check-ups, x-rays, and cleanings. They provide more oral hygiene services to an individual or the entire family.
They work to diagnose problems with the gums and cavities. Treatments may include addressing dental issues like extractions, fillings, and more. They also refer their patients to a specialist if they know that more effective patient care is needed.
Primary Responsibilities of Dentists
Dentists may work on government settings, or they can set up a private practice. You can get more ideas about the practice of dentistry here: https://www.britannica.com/science/dentistry. They are common in many health agencies or non-profit organizations. Their responsibilities may include the following:
Provide oral health care in regular check-ups, screenings, and cleaning procedures for the patient.
Diagnose and treat problems regarding mild gum diseases, enamel issues, and tooth decay.
Interpret the results of x-ray and recommend dental plans.
Manage a team of hygienists and assistants to provide optimum care.
Keep track of the growth of juvenile teeth and ensure that everything is in order.
Refer their patients to specialists for more complex dental issues.
Perform extractions, root canal, fillings, and bridges whenever necessary.
Education and Training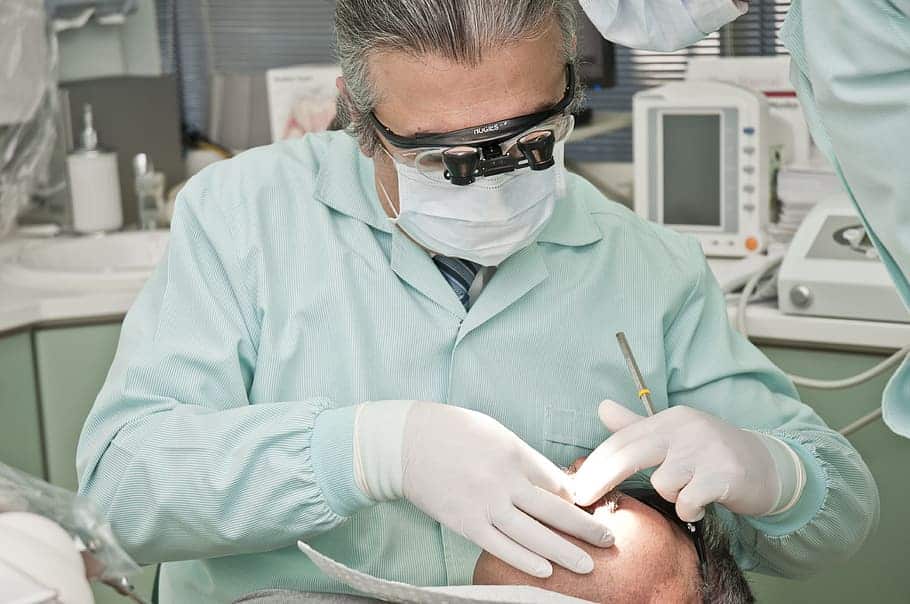 While there are similarities in how they assess and provide oral health care, there are specific differences for each profession. These differences may be seen in how both the ortho and the dentist provide and perform particular treatments.
The education level of dentists may require that they are a graduate of Doctor of Medicine in Dentistry or Doctor of Dental Surgery. They are required to complete certifications and exams to obtain a license to practice.
An ortho may require an additional three years of education after graduating. There's also a requirement to complete residency training with the help of specialty programs. These programs need an orthodontist to apply what they know in real-life settings.
When choosing the right dental care provider, you need to know what you need. If you have perfectly healthy teeth, then a regular visit to the dentist may be sufficient. But if there is a lot of work that needs to be done on your jaw and teeth, then someone who specializes in alignment and providing a complete package may be the right one for you.