With the increase in the effect of COVID-19, it is very important to get an idea of the usage of masks. CIC medical doctors are quite clear about the usage of the same. Some people keep on using the mask in an ineffective way that leads to an increase in the affected people. It is very important to get an understanding of the first line of defence for the COVID-19 that provides a stable defence and makes it quite worth it.
In this excerpt, we are providing the understanding and the quoted information of some renowned doctors who are readily working against this pandemic. This will provide an understanding of the whole precautious equipment that has its fair share of importance and can be used to combat the virus.
Conversation #1
This is a conversation between Dr. Gary Garber, who is a prevention and control physician at public health in Ontario. He has substantial medical experience and he suggests that there should be no use of masks until and unless The individual is found out to be taking care of coronavirus.
"There's a debate amongst all the experts," said Margaret Sietsema, an expert on respiratory protection and an assistant professor at the University of Illinois at Chicago, who is on the "no" side of the masks-for-all discussion. "Who knows what's going on?"
With this conversation, we can deduce that these protective equipment have a short supply in many countries. In this time of the pandemic, officials are adamant to preserve some of the medical-grade masks that include surgical masks and tight fitted N95 masks for the health care workers or the frontline of this ambush. CIC medical doctors have their own set of masks features and usage.

Conversation #2
This is the conversation between one of the doctors and the broadcasting agency in the account of different cautious measures and the effective use of a mask.
As per the hospital website Dr. Jeff Powis, medical director of infection prevention and control, says, "We want to see all east Enders wearing a fabric mask when they need to be within six feet of other people, especially vulnerable populations and the elderly."
In response to questions from the Star about this initiative, Powis said in an email, "Unfortunately, there is no time for a randomized controlled trial to evaluate the efficacy of masking the public, and at this critical stage in the pandemic, a lack of definitive evidence will lead to inaction."
Powis added that cloth masks are "not a replacement for social distancing or handwashing; it is additive to these interventions."
Ultimately, with the above points and the last conversation, we can deduce that mask usage is just an additive to the precautions against this pandemic. If the people are thinking that wearing only the mask will save them against this deadly disease, then they are wrong. Apart from the mask they also need to maintain social distancing and other effective measures.
Conversation #3
This conversation relates to these prior questions that "Why in China did they put such a tight lockdown in Wuhan?" He further added that "If masking was that effective, why didn't they just enforce that?"
As we have noted according to a commentary published by the U.S. Center for Infectious Disease Research and Policy this week, which he said found "no evidence to support the plan" of universal mask-wearing. Co-authored by Sietsema, the commentary, which is based on a literature review on the subject, argues strongly against masks-for-all, because of the lack of scientific data showing that cloth — or surgical — masks contain infectious droplets well enough to make them worthwhile.
According to him "Leaving aside the fact that they are ineffective, telling the public to wear cloth or surgical masks could be interpreted by some to mean that people are safe to stop isolating at home," the commentary states. "It's too late now for anything but stopping as much person-to-person interaction as possible." But for every expert arguing against universal masking, there is a study that seems to make the case for the other side, although none is definitive or necessarily applicable in countries like Canada, where medical masks are in short supply.  CIC medical doctors and https://www.panelphysiciantoronto.ca/immigration-medical provide solutions to different people for the effective usage of N95 masks.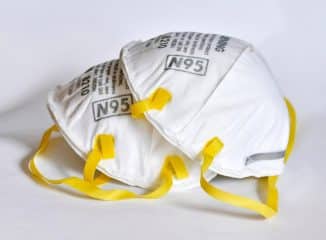 With these conversations, we can get a holistic idea of the usage of the mask against this virus. Just opting for a mask will not be ample for our defense. There are some of the cautious steps that are very important over time. If this equipment is used properly as per their usage, then only these provide effective results. Combat to this CoronaVirus needs to be stalled with effective means. Just considerate the fat that simply wearing a mask will not provide an effective solution against this pandemic.
The Importance of Regular COVID-19 Testing in the Workplace
If you're working in a public space right now, you'll know that one thing keeping you and others safe and healthy is regular COVID 19 testing services, and here's why.
It Saves Lives
Even during a global pandemic, people still have to work to feed themselves and their families. But if you're sick with COVID-19, the last place you want to be is at the workplace. You could come into work and unintentionally infect others because you're in an enclosed space among many different people for hours at a time.
But what if you don't know you have the virus? Many people experience asymptomatic or minimal COVID symptoms and don't realize that they're a carrier. Getting regular COVID tests will tell you whether or not you have the virus and if you have to stay at home to isolate yourself. Even if you experience little to no symptoms at all, your coworker with an undiagnosed health condition may not be so lucky.
It Will Stop the Spread (And Help Get Us Back to Normal)
By getting regular tests at work, you'll know whether it's time to seclude yourself for a while, get to the hospital, or continue working. The virus won't spread to others, and you'll help to get your community back in shape because of your cooperation and commitment to health and safety. When fewer people are subjected to this virus, the less it will spread, and the faster things can become a little more normal.
The Benefits of Mobile Testing
The trick to maintaining a safe workplace is for employers and employees to commit to regular COVID testing. If you're working in a public space right now, you and everyone around you should receive weekly tests to ensure that everyone is healthy and able to work. Do you work in film or television, an art studio, international travel, or another essential service?
Contact your local healthcare provider that offers mobile COVID testing services. Professional and trained nurses will come right to your home or work to administer professional tests and help create a safer work environment.
Help the world get back to normal and ensure your workplace is in good, healthy shape. A mobile COVID-19 testing service isn't just a necessary part of reality right now; it's a lifesaver.
How to Stay Safe in the Midst of COVID-19
Take your vitamins
One of the best ways to combat the coronavirus is to have a healthy, strong immune system. Daily vitamins can give your body the extra kickstart it needs to fight a virus.
Also, since most states are under strict quarantine rules, many people are lacking vitamin D because they aren't getting enough sun. A vitamin D supplement may replace your daily dose of sunshine and boost your immune system.
Exercise daily
COVID-19 patients experience symptoms and complications mostly with their lungs and heart. The disease makes it hard to breathe, which makes the heart work harder. a daily workout routine that focuses on heart and lung health may help you fight the virus if you do become infected.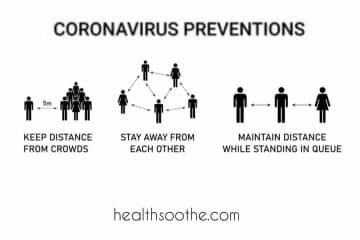 Social distance when necessary
Although you should stay at home as much as possible, it isn't always practical. Grocery shopping, pharmacy runs, and trips to the hardware store are considered essential activities. If you must be in public, remember to socially distance yourself from others. Even if you're not worried for your own health, it's a necessary courtesy to those around you.
If you wear a mask, commit to wearing the pollen face mask 100% of the time when you're in public. Taking the mask off from time to time to itch your nose, smell a candle, or answer your phone negates the purpose of the mask. If you're in the vulnerable population, ask other lower-risk people to do your grocery shopping for you if possible.
Wash your hands
Washing your hands is good hygiene whether there is a pandemic or not, but it's important to do it more often during a pandemic. Since soap and water isn't always available, carry a pocket-sized bottle of hand sanitizer.
Keep in mind that washing your hands is usually more effective than wearing gloves. When healthcare workers wear gloves, they change them frequently. Putting on a pair of latex gloves before leaving your home and wearing them all day long does not reduce the risk of infection. Wearing the same pair of gloves all day is like not wearing gloves at all. It's safer to just wash your hands more frequently.
Check in with friends and loved ones
Home quarantine is hard on everyone. Unless you have something to keep you busy, it's easy to get cabin fever. Instead of binge-watching TV all day or taking lots of naps, stimulate your mind by tackling those projects you keep putting off. Building something, doing a puzzle, doing yard work, anything that keeps you moving is good for your mental health and wellbeing.
You should also check in on loved ones, especially those who live alone. Facetime or Skype call them often, so they don't feel lonely and neglected.
If we all come together and do our best to stay healthy and safe, we'll get through this.
Danielle K. Roberts is the Vice President and co-founder at Boomer Benefits, where her team of experts help baby boomers with their Medicare decisions nationwide.