Best Hospital in Abuja, Nigeria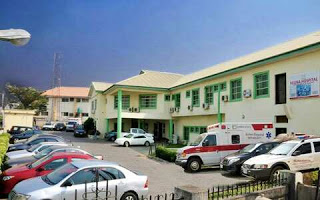 Main Buiding
Kelina Hospital is an emerging center of excellence in medical and surgical care located in Abuja FCT, Nigeria. Established as a private institution in the tradition of the world's best hospitals, Kelina aims for the highest standards in patient care and surgical expertise nationally and worldwide. 
The mission of Kelina Hospital is to promote, preserve, and restore individual and family health by providing expert medical and surgical care within an innovative and dignified environment. Our management and staff are committed to continually acquire and apply the most current knowledge and technical skills in the treatment of our patients, and we do this with the utmost respect for the dignity and privacy of each individual. 
We invite you to browse around our website for information that may be useful for your health, or when you might need our assistance for yourself, a family member, or a friend. 
Kelina Hospital Key Specialities
Urology: Urology is a branch of surgery that handles all urinary problems in men, women and children and all reproductive problems in men.
Gynecology: Gynaecology is that aspect of medicine that manages the diseases of the female reproductive tract.
Dental surgery: Dental Surgical Services available in Kelina Hospital. Routine Scaling and Polishing of teeth and tooth whitening are done on a daily basis.
Pediatric surgery: The Paediatric Surgeon is responsible for treating most surgical problems in children and newborn babies.
Ent Surgery (Otorhinolaryngology): The ENT specialty takes care of a wide variety of diseases affecting the ear, nose, and throat, ranging from infections (like otitis media, otitis externa, pharyngotonsillitis, rhinosinusitis) to tumors and growths in the ear, nose, and throat.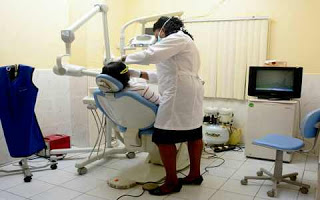 Oral Surgery at Kelina Hospital Abuja, Nigeria
Kelina Urology Services
Erectile dysfunction

Urinary (bladder) or kidney stones

Prostate problems like prostate enlargement that comes with age, prostatitis, and prostate cancer. Prostate cancer is the most common cancer in men.

Endoscopic or laser surgery for prostate enlargement or cancer-causing bladder outlet obstruction is the common surgical procedure done in Kelina Hospital. 

Kelina Hospital was the first hospital in Nigeria to carry out laser vaporization of the prostate using the Diode Laser. Kelina has the Holmium laser for treating stones and other conditions. Many patients mistake TURP for Laser treatment of enlarged prostate. 

Male infertility. In vitro fertilization does not treat infertility, it only bypasses the problem. As much as possible, couples would prefer to have the problem completely solved and have their children naturally. About half of all infertility problems result from male problems, and in most of those cases, the problem is low sperm count. The commonest cause of low sperm count is varicoceles, which can be treated by urologic surgery.

Urogenital tumors such as cancer of the scrotum or penis

Urinary tract infections

Sexually transmitted diseases and subsequent complications

Urinary leakage or incontinence e.g. following vesicovaginal fistulas in some women after childbirth

Congenital genital defects, for example, as seen in hermaphrodites, hypospadias, and epispadias

Congenital hernias

Urogenital trauma e.g. following motorcycle or bicycle accidents
Kelina Ent Surgery (Otorhinolaryngology):
The ENT specialty takes care of a wide variety of diseases affecting the ear, nose, and throat, ranging from infections (like otitis media, otitis externa, pharyngotonsillitis, rhinosinusitis) to tumors and growths in the ear, nose, and throat.
The practice takes care of removal of impacted wax and foreign bodies from the ear, nose, and throat as well as management of nasal allergies, deafness, and vertigo (dizziness). 
Kelina hospital also does a variety of minor and immediate surgery including antrostomy for chronic sinusitis, adenotonsillectomy for children with difficult and noisy breathing as a result of airway obstruction from enlarged adenoids and tonsils.
Kelina Gynaecology 
Gynecology is that aspect of medicine that manages the diseases of the female reproductive tract. There are different subspecialties of gynecology.These include urogynecology, fertility, and oncology. 
Gynecological surgery can be an open surgery or minimal assess surgery. They include:
myomectomy, total abdominal hysterectomy, 

vaginal hysterectomy, 

ovarian cystectomy, 

marsupialization, 

polypectomy, 

laparoscopy and dye test,

diagnostic hysteroscopy, 

laparoscopic myomectomy, 

laparoscopic total abdominal hysterectomy, 

laparoscopically assisted vaginal hysterectomy, 

laparoscopic ovarian hysterectomy, 

laparoscopic adhesiolysis, 

hysteroscopic myomectomy, 

hysteroscopic adhesiolysis, 

hysteroscopic polypectomy, 

open and laparoscopic bilateral tubal ligation.
 Various methods of fertility control (contraception) are also handled by the gynaecologist. Fertility management is also a crucial aspect of gynaecology and is taking varied dimensions in present-day medicine. Assisted reproductive technology is an aspect of gynecologic practice that helps couples achieve conception when the natural method fails. 
The available methods include in-vitro fertilization and embryo transfer (IVF-ET), intrauterine insemination (IUI), intracytoplasmic sperm injection (ICSI), testicular sperm aspiration (TESA), ovulation induction and timed intercourse (TI). Screening for gynaecological cancers such as PAP smear for cervical cancer are available in the gynaecology department
Kelina Dental Clinic
The Dentist is available from 8 am to 5 pm Monday to Friday. Also available on the weekends for emergencies
The clinic has several types of equipment to back up the work of the Dentist, including Dental X-ray machine, Autoclave, Amalgamator and Curing Light.
The Dental Chair is automated and can store pictures of procedures before and after treatment.
The Clinic offers the following services:
Tooth Whitening

Dental surgery including tooth extraction, tooth coloured filling, crowns, and bridges, scaling and polishing

Orthodontic treatment (braces)

Dentures

Preventive dental consultation.
Other services can be arranged by appointment.
Kelina Paediatric Surgery
The Paediatric Surgeon is responsible for treating most surgical problems in children and newborn babies. Some of these problems are also treated by the Urologist, Orthopaedic Surgeon, Neurosurgeon, or Plastic Surgeon. But the Paediatric Surgeon is primarily involved in most surgical problems affecting the newborn baby or young children. 
Children born with birth defects such as cleft lip or cleft palate, ectopia vesicae, anorectal anomalies (imperforate anus), oesophageal atresia and other congenital anomalies involving the alimentary tract, will require the services of the Paediatric Surgeon. 
Birth defects involving the heart, alimentary tract, reproductive system and urinary tract are very common. 
In older children, tumors or cancers involving the kidney (Wilm's tumor) or other organs begin to show up. 
All surgical problems in children can be taken care of by the Paediatric Surgeon. The Paediatric Surgeon, however, shares some of these areas with the Orthopaedic Surgeon (talipes or clubfoot), the Urologist (hernias, genito-urinary defects or problems), the Cardiothoracic Surgeon (heart defects), the Neurosurgeon (defects involving the brain or spinal cord) and the Plastic Surgeon (musculoskeletal defects requiring changing the appearance or functionality of an organ).
Kelina Hospital General Surgery
Kelina Hospital offers General Surgical services delivered by well-trained surgeons with broad experience in the field. 
Some of kelina activities include breast disease management and breast cancer screening, endocrine surgery both open and laparoscopic, gastrointestinal surgical disease management both open and laparoscopic, endoscopic surgery ( balloon dilatation of strictures, polyps snaring, sclerosant injections, variceal banding as well as diagnostic upper and lower gastrointestinal endoscopy).
Kelina hospital also treats skin tumors, both benign and malignant and offer some plastic reconstruction of skin defects and ulcers. Also, Repair anterior abdominal wall hernias with natural tissue as well as the use of mesh reinforcement. 
Kelina Hospital had its humble beginnings in February 2008. Armed with a well-thought-out plan, a passion to make a difference in healthcare delivery in Nigeria, and the favour of God and man, the founding team worked tirelessly to launch what has become one of the fastest-growing medical institutions in the nation. The hospital's core values recognize the principle that helping our fellow man is service to God, and we commit to this service knowing that each patient satisfactorily cared for is a testimony to the effectiveness of our stewardship. This is our motivation for joining hands with you in "taking your health to heart".