Last Updated on by Isreal Olabanji DST RN
Dental insurance may seem like an unwanted expense. However, once you are aware of the importance of these amazing plans, then you will realize why it is worth to spend on it. Here are the top reasons that prove investing in a good plan will promise you peace of mind. Also, it will help you save money in the long run.
When you are bothered about out of pocket expenses associated with visiting a dentist, it is more likely that you are going to completely avoid visiting one. However, if you sign up for a reliable insurance cover, then you will be more motivated to keep a tab on your oral health.
Experts believe that you need to visit a dentist once every 6 months. Things can get pricier when the cost of X-rays, cleanings, and treatments add up. If you check providers or sites like DentalPlans.com information, they offer various affordable policies that you can choose.
Lower your dental expenses
Good dental insurance cover can help cover cleanings and preventive care. Even if you don't have any symptoms, your dentist might be able to catch minor problems such as gum disease or small cavities.
If you have even some minor symptoms, then you should not hesitate to schedule an appointment with the dentist. Apart from preventive care, a good insurance cover can help cover expensive services such as dental implants for missing teeth and feelings for cavities.
Even if you invest in a dental policy that covers just a fraction of your Dental Care expenses, it can make a massive difference in the amount that you spend on the treatments. Treating a condition when it is still in the initial stages saves a lot of money rather than having it fixed when it has aggravated.
Your oral health is linked to your overall health
Did you know that your oral health can give a lot of hints about your overall health as well? Symptoms such as dry mouth, loose teeth, and dry gums may indicate the symptoms of diabetes. Loose teeth and receding gums may also give cues about osteoporosis. However, having the right insurance cover and visiting your dentist regularly can help you keep an eye on troublesome symptoms. This, moreover, will help you in tackling dental problems in an effective manner.
You can have a bad tooth ache or major oral problems anytime. It is during these conditions you have no other option but to get the treatment right away. Whether you chipped a tooth, lost one or are suddenly experiencing severe symptoms, it would be imperative to meet your dentist right away.
Click here to learn more about how your oral health gives a lot about your overall health.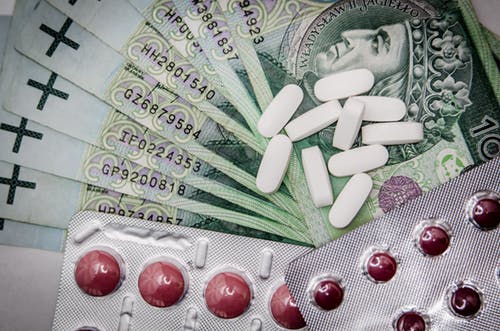 When you have invested in a plan beforehand, you don't have to panic even in an emergency. You can remain calm about your financial situation. You will be able to receive the emergency treatment and you will not have to cover all the costs by yourself.
Now that you are aware of the advantages of choosing an insurance cover for your oral hygiene, you can start shopping for the ones that are right for you and your family. There are a plethora of options available when it comes to choosing dental plans. Make sure to go through the terms and conditions and choose the one that is perfect for you in terms of money and time.
Steps to choose a perfect dental policy
Dental insurance doesn't cost expensive premiums like Health Insurance. Having one can prove to be immensely beneficial in the long-run. However, with plenty of options available, it can be a hard task to choose the right dental cover for you and your family.
Make sure to check if the most common procedures are covered under the plan. This is no point in opting for plans that don't promise you maximum coverage. In order to prevent getting caught in unexpected expenses, we can follow some simple steps and choose the right plan.
Identify if you can get group coverage
The majority of people have dental insurance covered through their employer or some group coverage programs. These plants are quite affordable and also promise better benefits. However, make sure to take a deep look at the details and determine if the premiums are worth your money.
Click this link to learn the factors you need to check while buying a dental policy: https://healthsoothe.com/maximize-your-dental-insurance-coverage/.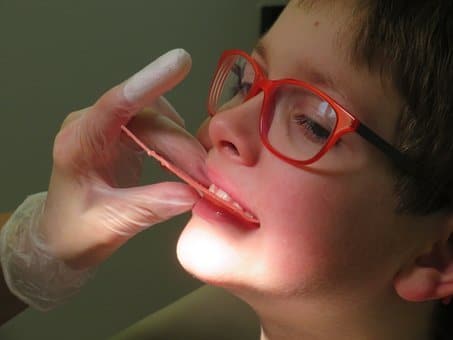 Look into individual policies
Some policies have a long waiting period for the main treatments that are commonly sought. If you're thinking of purchasing a dental plan just because you have to get implants or dentures, then you must remember that most of the policies come with a waiting period. This is because the insurers are quite aware of the tactic used by policy buyers. Make sure to do a proper comparison before you invest in these policies.
Look for the list of the leading dentists in the network
Indemnity insurance policies permit you to choose a dentist of your choice. However, common plans restrict these flexible options. If you are fine with relying on a new dentist, then you can go ahead with a basic plan. The best thing to do is to ask health professionals, your friends, and neighbours if they can recommend any good dentist and an insurance plan.  Click here to learn How Do l Find the Best Dentist Near Me?
Relying on a dentist you know will ensure that you are availing services that are necessary for improving your overall oral health. If you rely on an unknown dentist, then the chances are quite high that you may be asked to undergo procedures that are simply unnecessary.
If you need a crown replacement or an orthodontic treatment, then you need to remember that you have to pay a hefty price for the procedures. The benefits are limited in both group and individual dental plans. Hence, it is better to do significant research before setting for any plan.
In summary
The best thing about having a dental policy is that these are extremely beneficial when it comes to preventive care. They cover up costs associated with cleanings and regular check-ups. You can avail these benefits and experience overall good health if you rely on good insurance policies.
There are plenty of benefits. You just need to find a good insurance policy that can minimize a majority of your oral expenses and take care of your smile.
We are sorry that this post was not useful for you!
Let us improve this post!
Tell us how we can improve this post?