The fiber-rich, whole-grain food—gluten-free oats make the healthiest and tastiest breakfast options, especially for people suffering from a wheat allergy, called the Coeliac Disease.
Having gluten-free oats regularly, you can greatly benefit from Vitamin B and trace minerals like iron, phosphorus, magnesium, and selenium present in the oats. However, it is important to remember that even gluten-free oats cannot be considered 100 percent gluten-free and may contain some traces of wheat unless they are labeled so. Therefore people with Coeliac Disease should always check before buying them.
Oats boast of being popular as a breakfast meal. However, they can also make a healthy addition to various baked items such as cookies, muffins, and even food bars.
So, let's see what significant health benefits gluten-free oats offer.
Boost Heart Health
Organic and gluten free oats help lower cholesterol and high blood pressure when consumed regularly since they are rich in antioxidants and contain soluble beta-glucan fiber.
They also help control glucose and insulin levels, as oats can prevent the fluctuation of blood sugar levels. They can do so because they are rich in soluble fiber, and can extend the rise of blood sugar over a longer period.
Help in improving digestion
· Oats are a rich source of soluble and dietary fiber that helps prevent constipation and other bowel issues, including certain bowel cancers if added to your daily diet.
· Gluten-free oats also serve as a boon for your digestive system and the arteries as they add the required fiber to your diet.
· They also satiate your hunger and increase the good bacteria present in your gut, thus, boosting your immunity.
Boost energy
A gluten-free meal every day in the morning can provide enough energy to work throughout the day and help keep you full since it is laden with energy-providing, vital nutrients.
· They are also loaded with soluble fiber that provides plenty of energy and makes you feel full sooner.
· Oatmeal enables you to cut on calorie intake by offering you enough carbohydrates, thus, serving as the best alternative to gluten- free oat-based snacks for people trying to manage their weight.
Additional benefits of oats
Do you know that oats are more than just healthy food? Some of the compounds present in them make them great natural skincare products as well. Oats for skin can be used as-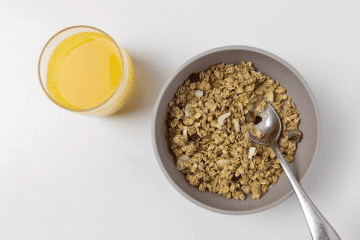 · Oats-based skin products and oatmeal masks to treat inflamed and irritated skin, especially during the dry season.
· The beta- glucan in oats makes them the main ingredient to heal wounds and chapped or inflamed skin in traditional treatment since centuries.
· Anti-itching agents owing to their high antioxidant levels.
Conclusion
So, now that you know that gluten-free oats are extremely nutritional and offer several health benefits, incorporate them in your daily diet starting today.
However, if you have an allergy or sensitivity to gluten, make sure that you check the label for "gluten free" before purchasing them.