Sponsor Nutritious Meals For Destitute Elderly Persons in India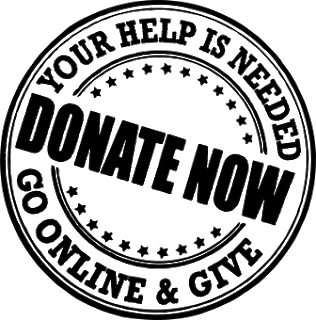 Milaap is India's leading crowdfunding platform for personal and social causes. Their community of donors and lenders come from 120 countries across the world and have contributed over Rs 90.18 Cr supporting 49,310 projects across India. Over the last five years, Milaap has become the preferred platform for people to raise and contribute to the causes they care for in India.
Milaap began in 2010, as a microlending platform for the rural poor. Carefully selected field partners identify beneficiaries who take loans for education, basic amenities and capital for their micro and small businesses. It slowly metamorphosed into a larger platform to allow individuals and charities showcase their initiatives.
Milaap Open was launched in October 2014, and it has helped thousands of champions raise funds for their personal causes, for their friends and family and for causes of national importance. These include crowdfunding for charities, medical expenses, education, volunteering and fellowships, neighbourhood, emergencies, natural disasters, sports, documentaries, arts, and animals rescue projects benefiting individuals or communities in need.
Milaap allows people to
Raise funds for a cause or person in need.
Donate to a cause or person they find worthy
Lend to rural entrepreneurs and families in India
How was milaap funded in India
Milaap is a tech-for-good company. They charge 5% fee, all of which is invested in building better tools and support for donors and champions, monitoring progress and sharing the impact of the contributions, making it a win-win for everyone.
There work at the intersection of the internet and social good has received the backing of funders such as Vinod Khosla, Yunus Social Business Fund, DBS Bank, Kiva to name a few, and recognition from Economic Times - Top 5 social enterprise of the year - 2014 and 2015 and Forbes 30under30 in 2014.
Related:
In Budhavarapeta slums in Kurnool, Andhra Pradesh has a number of destitute elderly people, who are neglected by their Sons and Daughters. Many of them don't have families to support them and resort to begging for food, while others belong to families where the adult members go off to work leaving them alone at home. Not only do they struggle with the absence of any social and economic security, but with lack of reasonable nutrition as well. These Elderly persons are spending their time at community halls, graveyard neighbour houses.
Milaap Solution to the Problem:
Milaap has been providing every day nutritious meals to these 30 destitute older persons since 2009. The hot meals are distributed daily between 1-2pm and include a variety of nutritional foods like steamed cooked rice, dhal, sambhar, mixed vegetable curry, seasonal pickle, Papad etc. This means they no longer have to beg for something that is so readily available to the rest of the world. The plan is to expand this project into other nearby areas as well. By providing nutritious food to the destitute elderly people, they recovered from their ill-health.
The Impact of the Program:
The program attempts to eliminate the aged persons from begging in slums of Kurnool, who simply can't afford to eat, and ensure days worth of nutritious meals. With your kind generous support the old age people can have a good nutritious meal and live with dignity.
No. 57, 1st Floor, 1st Main Road, Sarakki Industrial Area, Opp. Mini Forest, 3rd Phase, J P Nagar, Bengaluru, Karnataka 560078
Related rereading