COVID-19 continues to affect the world; nearly 2.5 million cases have now been confirmed. On the brighter side, between 97% and 99.75% those affected have recovered.
However, COVID-19 is still a dangerous virus, and it may be some time before a vaccine is approved. In the meantime, everyone should strive to stay safe in the midst of COVID-19 by following the CDC recommendations and using common sense. While some of the following suggestions may seem small, they can have a large impact.
Take your vitamins
One of the best ways to combat the coronavirus is to have a healthy, strong immune system. Daily vitamins can give your body the extra kickstart it needs to fight a virus.
Also, since most states are under strict quarantine rules, many people are lacking vitamin D because they aren't getting enough sun. A vitamin D supplement may replace your daily dose of sunshine and boost your immune system.
Exercise daily
COVID-19 patients experience symptoms and complications mostly with their lungs and heart. The disease makes it hard to breathe, which makes the heart work harder. a daily workout routine that focuses on heart and lung health may help you fight the virus if you do become infected.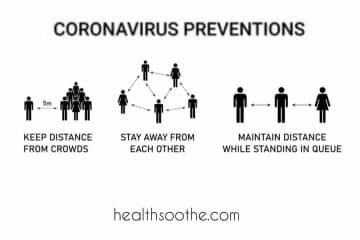 Social distance when necessary
Although you should stay at home as much as possible, it isn't always practical. Grocery shopping, pharmacy runs, and trips to the hardware store are considered essential activities. If you must be in public, remember to socially distance yourself from others. Even if you're not worried for your own health, it's a necessary courtesy to those around you.
If you wear a mask, commit to wearing the pollen face mask 100% of the time when you're in public. Taking the mask off from time to time to itch your nose, smell a candle, or answer your phone negates the purpose of the mask. If you're in the vulnerable population, ask other lower-risk people to do your grocery shopping for you if possible.
Wash your hands
Washing your hands is good hygiene whether there is a pandemic or not, but it's important to do it more often during a pandemic. Since soap and water isn't always available, carry a pocket-sized bottle of hand sanitizer.
Keep in mind that washing your hands is usually more effective than wearing gloves. When healthcare workers wear gloves, they change them frequently. Putting on a pair of latex gloves before leaving your home and wearing them all day long does not reduce the risk of infection. Wearing the same pair of gloves all day is like not wearing gloves at all. It's safer to just wash your hands more frequently.
Check in with friends and loved ones
Home quarantine is hard on everyone. Unless you have something to keep you busy, it's easy to get cabin fever. Instead of binge-watching TV all day or taking lots of naps, stimulate your mind by tackling those projects you keep putting off. Building something, doing a puzzle, doing yard work, anything that keeps you moving is good for your mental health and wellbeing.
You should also check in on loved ones, especially those who live alone. Facetime or Skype call them often, so they don't feel lonely and neglected.
If we all come together and do our best to stay healthy and safe, we'll get through this.
Danielle K. Roberts is the Vice President and co-founder at Boomer Benefits, where her team of experts help baby boomers with their Medicare decisions nationwide.
We are sorry that this post was not useful for you!
Let us improve this post!
Tell us how we can improve this post?